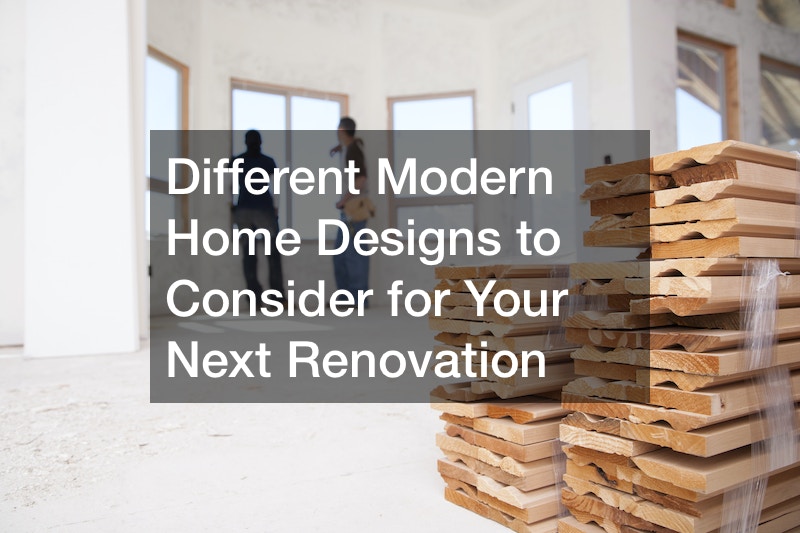 Different Modern Home Designs to Consider for Your Next Renovation
Viewers of home renovation shows on TV are inspired by styles of home design. What they don't see, though, is modern home design shows. Thankfully, Canada's Deluxe Folio design video remedies this dearth with five contemporary homes of modern design.
What Is Modern Design All About?
Modern design is about clean, spare, spacious, and cutting-edge shapes. Architecture and home design in the past meant single, slanted roofs, arches, quoins, and jack arches, as well as standard porches.
Modern embraces multiple roof lines, asymmetrical architecture, floor-to-ceiling windows, stone for texture, and stark white walls and marble floors. Modern is about vast spaces, innovative and imaginative lighting, built-ins, minimal furnishings, and outdoor rooms that rival the indoors.
Modern Home Design Specifics
Notice in the video how nothing protrudes, except necessarily in the kitchens and bathrooms. Modern design is streamlined. Modern homes aren't jammed with "stuff" like older houses. Modern design is about huge open spaces. Modern lighting is on tray ceilings, lining the stairs, as well as can lights everywhere including on the eaves versus old lighting like chandeliers, lamps, and sconces.
Home design has evolved from Victorian to mid-century modern to the present modern design. The video shows us an aesthetically pleasing design.
.