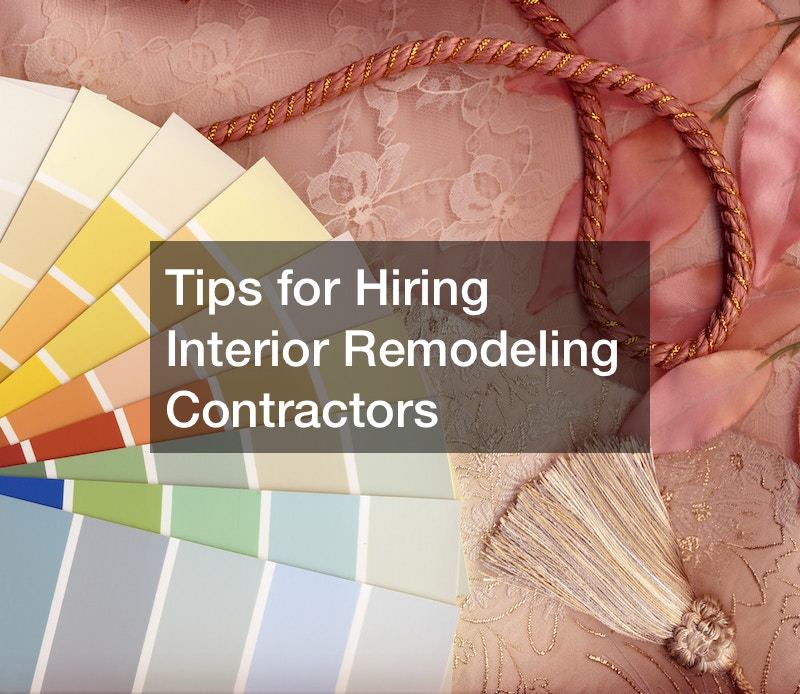 Tips for Hiring Interior Remodeling Contractors
When it comes to transforming your living space through interior remodeling, choosing the right contractor is pivotal. Don't settle for the first contractor you meet. Consider these essential tips for hiring interior remodeling contractors.
Define Your Goals: Clearly outline your project goals and vision before meeting with contractors. This helps potential contractors understand your expectations and offer accurate estimates.
Research and Referrals: Seek recommendations from friends, family, and online sources.
Check Credentials: Verify that the contractors you're considering have proper licensing, insurance, and any necessary certifications. This protects you from potential liabilities.
Interview Multiple Contractors: Interview multiple candidates to gauge their communication skills, expertise, and compatibility with your project.
View Previous Work: Ask to see portfolios or examples of past interior remodeling projects. This provides insight into the contractor's style and capabilities.
Obtain Detailed Estimates: Request detailed written estimates from each contractor. Ensure that the estimates include labor, materials, timeline, and any potential contingencies.
Communication is Key: Effective communication is crucial for a successful remodeling project. Choose a contractor who provides suggestions, listens, and maintains transparent communication throughout.
Request References: Ask for references from past clients and contact them to inquire about their experience working with the contractor.
Before signing any agreements, carefully review the contract. Ensure it outlines the scope of work, payment schedule, project timeline, and any warranties. Be cautious of interior remodeling contractors who demand large upfront payments. A reasonable payment structure ties payments to project milestones.
.